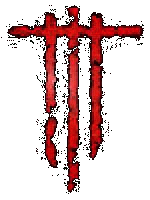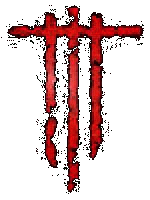 ~ Links to Golab's favorite net.places ~

Gothic :
Dark Side of the Net : This is the new home of the former Dark Side of the Web links site. Over 6000 working gothic links and counting. If you need info, it's there somewhere.
Projekt Records : The very best in gothic/ethereal music.
Necromance : Necromance is a store on Melrose Ave. in Los Angeles that sells some of the coolest jewelry and such that I've ever seen. They specialize in bones, both animal and human.
Cocteau Twins : The official website of my favorite band.

Alt.Gothic :
David Gerard :Alt Gothic Special Forces
Haydn Black :Aether Sanctum
Individuation :Vanity in Corn
Lady Greycat :The Shallow Drowned...
Leonora :Kittenlady Productions
Nace Phlaux :Shattered Visions
Necr0angel :Very funny Scotty, now beam down my clothes...
Oddlystrange :Oddlystrange's Tricks and Treats
Papa Pan :Pan Pages
Siobhan :Siobhan's Website
Skerry Carrie :Postal Notes
Trystan Bass :Toreadors.com
Twilight :Midnight's Child
Twilight :Alt.Gothic Quotes
Yosa :Lady Yosa's Home Page

Literature and Art :
Charles DeLint's Website : This is the site of my favorite author Charles DeLint. It has a lot of info on his work, as well as links to some other related sites. A must-visit for his fans.
The Arthur Rackham Society : Brian Froud cites Arthur Rackham as one of his greatest inspirations. Looking at his work I can see why. It's beautiful. Note: This site has disappeared. If anyone who reads this has any idea what happened please e-mail me and let me know. Thanks.
The World of Froud : It's finally done! The official Brian Froud website came online aboout a month ago. I think it's wonderful. Go see for yourself. If you like Brian Froud you'll love this.
The H.P. Lovecraft Archive : The best Lovecraft site I've ever found. Info on his life, his work, and his legacy. Plus a vast number of links.
DiTerlizzi Illustration : Tony DiTerlizzi is another of my favorite artists. On a par with the best work of Rackham and Froud, Tony's art is incredibly evocative and beautiful.
Friends of Arthur Machen : Another of my favorite authors. Much of his work is out of print, but if you like H.P. Lovecraft I urge you to try and find some of Machen's books.
Bibliofind : Nine million old, used, and rare books offered for sale by thousands of booksellers worldwide. If there's an old book you're looking for chances are you'll be able to find it on Bibliofind.
Hugin's and Munin's Nest : This is a wonderful site. A detailed and in-depth reference for information about ravens, crows, and other members of the corvid family. It includes myths and legends, factual information and a huge image library. I highly recommend that you visit the Nest.
The Hellbound Web : The one...the only...the Hellbound Web. This is the absolute best Hellraiser site I've ever found. I'm especially fond of the .wav library.
Lost Souls : The official Clive Barker website. Aside from being a great resource for Clive's work, the web designer Craig is a friend of mine. (Yeah, yeah, I dropped a name. So sue me :)
Spiritual/Religious :
Shambhala : Shambhala Worldwide Meditation Centers
Tibetan Govt. In Exile : Information service of the Tibetan Govt. in exile about the occupation of Tibet, the Dalai Lama, and the Tibetan people.
OrishaNet : Santeria and the Lucumi religion.
IOT America :] Illuminates of Thanateros, American Section. ie: Chaos Magic.
D.P.R.K. News Service : For some real "honest and unbiased" news of the world try the official news service of North Korea. While you may think this is out of place in the "spiritual" section, a quick glance at the ridiculous dogma here and the parallels with a religion are obvious. Remember: Kim Jong Il loves you :)
E.W.T.N. : The Eternal Word Television Network. Worldwide Catholic information and Catholic broadcasting.
WELS Net : Wisconsin Evangelical Lutheran Synod. Well, this may seem a bit out of place here, but as my father-in-law is a Lutheran minister I just thought it'd be nice to include it.